TORQUAY UNITED v BARNET
Vanarama Premier League
Saturday 6th December 2014


Stadium

Plainmoor, Torquay, Devon, TQ1 3PS
Telephone

01803 328 666
Club Colours Yellow and Blue

Nickname The Gulls
Official Club Website

www.torquayunited.com
Key Personnel
Chris Hargreaves is the current Torquay manager signing in January 2014 and replacing Northampton bound Alan Knill. As a player Cleethorpes born Chris operated in midfield and featured in over 600 games notably for Hereford, Plymouth, Northampton, Oxford United and Torquay between 1989 and 2010. Torquay is his first taste of management.
Brief Directions by Road
M4 and M5 (or from the A30 - see below- join the M5 at its junction 29 and follow signs for Exmouth, Teignmouth and Torquay). At the end of the M5 follow the A38 for Newton Abbott and then turn left onto the A380. Turn onto the A3022 which is signposted Torquay. Follow signs for Torquay United FC/Plainmoor through 3 roundabouts(don't fear the delays here folks I assure you from many past experiences the traffic does move!). At the top of the hill traffic lights go straight on into Warbro Road. The ground is on the right hand side.
Another option of course is the picturesque A303 which passes the stunning and ultimate site of English heritage, Stone Henge. You can pick up the M5 eventually from this road and then follow the above directions. Plainmoor is probably the best advertised ground in the country and the signs almost plead you interest. These details are courtesy of TUFC.
Street parking is plentiful and fairly unrestricted unless you park literally next to the ground.
Southbury Road
Directions by Train
A train from Paddington will take approx. three and a half hours and will involve a change at Exeter or Newton Abbot. Torquay is served by two stations these are Torre and Torquay. Torre is the nearest but still a good half-hour walk to the ground. Torquay station is near the seafront and a taxi (around £5.00) from here is really your only option.
Supporters Coaches
An extra early start for this one peeps as the supporters coach will leave the Hive at 7.30am with earlier pick up points at Potters Bar Station. Barnet (3 separate places), Whetstone and Edgware starting at 6.30am. The price is £35.00 return.
For further information on the Bees Travel Club, please call the ticket offside on 208 381 3800 and select option two.
Eating and Drinking Locally.
Most of the pubs around the Quayside, and there is a few to chose from, are nice and friendly and most serve food. The Beacon Quay is a great bet for value for money, decent beers and sea view. My plan is to start here and cab the ground. For a drink close to the ground look no further than the social club at Plainmoor – details below.
However - Steve and Lesley, the proprietors of the The Castle, 142-144 Union Street, Torquay, Devon, TQ2 5BY, which is literally 5 minutes walk from the stadium have contacted me again and will be very welcoming to visiting fans offering inexpensive draft beers and excellent meal deals.
The Castle
If you have enough time before making your way to the ground I insist that you try and get to Oggies home made Pastie Shop in the pedestrian shopping area near the Marina, it is an absolute must.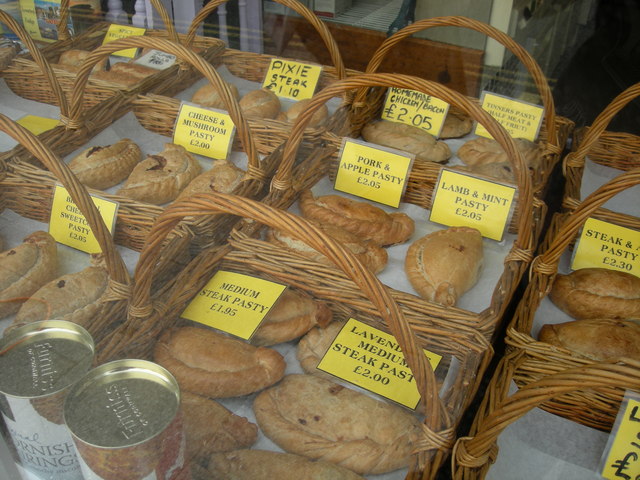 Lunch............................
The Social Club
The Torquay social club is the famous Boots and Laces and can be found under the Herald Express Stand and all are made welcome. It also serves food too!
Ground Description
Neat avenues of daintily gabled guesthouses and homes edge the ground. The original main stand dated from the early 1920's was built entirely from wood until damaged by fire in 1985. It was replaced in 2012 with the smart looking, and front loading, Bristow's Bench stand which houses the dressing rooms and has room for 1,700.
To the left is the Yelverton Family Stand which has room for about 2,500. Opposite is the Popular Side an efficient bank of covered terracing favoured by the more vocal of Torquay fans. Finally to the right is our home for the evening the Marsh Toyota Away Stand which is a medium sized covered bank of terracing were we can really make some noise.
Admission Prices
Adults £17, Over 65's/Students £

13

, Under 16's £6 – Seating £21.00/£16.00/£6.00
Our Last Meeting & Memories
Our last meeting ended in a narrow and frankly relegation to Non League damning 3-2 defeat on a wet and windy Tuesday night in April 2013, Jake Hyde with the goals. The game had been postponed on the previous Saturday due to a waterlogged pitch – many fans (including me and Mrs Reckless) had travelled down for a long weekend. 100's had travelled on the day. Is there anything worse that a game being called off a hour before kick off?
In December 2011 a heart breaking 94th minute winner flew past Dean Drill in the Barnet goal. The last game of the 2001 season of course was win or bust as relegation to the Conference awaited the loser. Nearly 6,000 fans squeezed into Underhill and despite a second half come back it finished 2-3 the Barnet goals coming from Greg Heald and an own goal - sad times.
Greg Heald
I can remember the 1971 season when a Colin Flatt goal was not enough in a 1-4 defeat at home in the FA 2nd round plus one of the most exciting contests ever to be staged at Underhill. Bees 5-4 Torquay in December 1992 - the goalscorers that day are a Hall Of Fame in their own right, Brian Stein, Gary Bull,(2), Mark Carter and Nicky Evans.
Colin Flatt - the era of the Mexican Mustache at Underhill
Overnight Stay Factor
Here I go....The English Rivera is a regular weekend away for hoards of Bees fans. Mrs Reckless and I are staying in Brixham again as it really is a stunning place to have a break-away. Our normal B&B is closed this year and we have chosen another rather neat little B&B overlooking the Harbour. I am not revealing its name because I know from experience what can happen to me if certain so called friends get to know!
If you are staying over in the area why not meet up with a whole bunch of us in the Maritime Inn in Brixham on Saturday Night. A piano in the bar awaits and a sing-a-long is planned, just like last time! Great times..........

Celebrity Watch
Dame Agatha Christie was born in 1890 in Torquay and Mr and Mrs Reckless have always found her crime thriller 'They Do It With Mirrors' very stimulating. Sky TV's Helen Chamberlain is a well known regular face at Plainmoor although Young One Rik Mayall, BBC's Sue Barker (a tennis player who allegedly played the role of Devil Woman with another Young One!), Bruce Forsyth, Jim Davidson and the late Bus Driving actor Reg Varney are/were not, but live/lived locally anyway.
Reg Varney